"Deganit and Nuurvana are truly a unique experience, using intuition, acupuncture, and herbs, for mental, spiritual, emotional, and physical healing.  You will experience deep insight that can lead to wonderful revelations and healing." – Mayo W.
With the Nuurvana Method™, your mind and body heal due to the profound shift on the spirit level.
Nuurvana is a powerful way of addressing your primary health concerns. Rather than reviewing the signs and symptoms and deducing what the cause of your imbalance may be, intuitive acupuncture goes straight to the root. Immediately.
During my acupuncture studies, I always felt limited by the traditional intake methods. I decided to start implementing my intuitive readings and a few energetic healing modalities with my clients and noticed an immediate and dramatic impact in the results. Everyone felt a significant healing shift in their sessions, and an increased rate of improvement with their health. I realized then that this would be the only way I would practice acupuncture.
As each of the healing modalities we offer here are energy-based, it only makes sense for the intake be energy-based. Traditional treatment uses the limited rational mind, which is often influenced by our own personal life experiences and judgments. With the Nuurvana Method™, the entire treatment is navigated by the intuitive reading. The reading space is expansive, comprehensive, and enables an elevated perspective to derive your specific treatment protocol.
In the words of Albert Einstein, "We can't solve problems by using the same kind of thinking we used when we created them."
Elevated perspective is key.
"I absolutely love Deganit and the Nuurvana center. I had originally started visiting for acupuncture to assist with stress at work and weight loss.  Deganit offered fantastic insight as to why events were occurring in my life and solutions to try and change the results which were practical and easy to implement.  Although I will always need to be conscience of the types of food I eat, the tools I have received from her help me daily with not just work stress, but any stress in life which will in turn also help me with food issues." – Alexis W.

"I've had many readings in my lifetime and that has given me a lot of context. What is clear to me is that Ilka is connected to her source. She is a clear channel and has a delicious mama-bear-type of LOVE that radiates from her core. Ilka is POSITIVE. Ilka is HILARIOUS. Ilka will TELL ME LIKE IT IS. She is insightful, accurate, playful, kind, loving and direct. I just adore her. I will be back, again and again." – Joe T., Beverly Hills, CA
Do you have a big (or small) decision to make? Would you benefit from some clarity and insight around a recent situation or long-past event? Lost a loved one you'd like to connect with? Looking for career guidance? Seeking "the one"? Or perhaps wondering if your current person is "it?"
Simply put, clairvoyance is "clear vision." With your permission, I'll use my gift of clairvoyance to illuminate the various aspects present in your space that are affecting you right here and now. I have thousands of readings under my belt. I know I can help you. And I'm thrilled and honored to be a part of your healing journey!
Oftentimes, we're fueled by energy that's rooted in the past and out of alignment with their current self – this may manifest as repeating negative patterns, non-healing wounds (both emotional and physical), lethargy, depression, anxiety, and so much more. Together, we'll flush all non-beneficial "contracts" from your space. Anything that no longer serves you, is holding you back, or just making you feel less than the amazing being you truly are. I've found that physical and physiological symptoms tend to resolve immediately after this energetic shift in energy. It's a validating, empowering, and healing experience.
We will explore the "whys" of your current situation, visit and learn from your past lives, and heal and release old energy. We'll discover how to best manifest your dream self and your dream life, and so much more! And, you'll receive a recording of your sessions for future reference.
"Ilka is one of THE best and most professional people I have ever worked with. She is a spiritual healer from the Gods, sent down to Earth to help us scrambling loss souls. Her readings are locked in and have proved to be beneficial in my life. The depth of her connection and her spirit is overwhelmingly amazing and I can't wait for for my next reading. If you are looking for someone to give you insight to what is going on in your world Ilka is the one to speak with."- Daryl J.
Read more about what to expect from your clairvoyant reading
I'll be sitting across from you or on the phone with you. You'll make yourself comfortable and I'll start the recorder and the timer and set an intention for us. I'll close my eyes, and immediately images and messages will appear. I'll interpret them, then ask if you have any questions; if you do we'll explore into them one by one – usually the more specific a question, the more detailed the answers will be. Feel free to cut me off any time or ask for further clarification – this is totally interactive and feels like a conversation. However, while questions are absolutely welcome, they are by no means necessary – there are always messages. As our time together comes to a close, I'll ask you for your last questions, and once the reading is complete, I'll open my eyes and turn off the recorder (If we're in person, I'll probably want to give you a big hug!)
WHAT ABOUT A PHONE CLAIRVOYANT READING™ SESSION
Easy Peasy! When scheduling your session, there is space for you to provide me with "notes." All you gotta do is write "phone" in the notes section and I'll call you at the provided number at our session time. Please note that you will be scheduling yourself in Eastern Standard Time and take into account possible time differences between us. If you don't hear from me within 5 minutes of our start time, please do email me.Ready to start? Click the Appointments Tab to schedule your appointment!
Read more about what to expect from your acupuncture session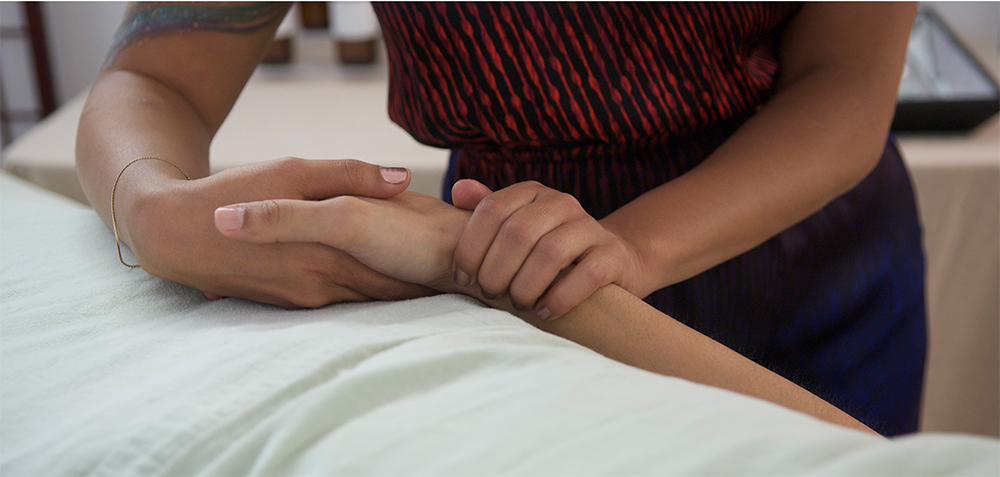 If you've experienced this amazing wellness tool, you know it's an ancient, efficient healing modality that addresses and assists in clearing emotional, physical, psychosomatic, and psycho-spiritual imbalances. But even if you're the most seasoned 'puncture patient, you've never had it like you will at Nuurvana!
If you're new to acupuncture, or if you've tried every healing modality out there and have yet to see results: keep hope alive! Be it from anxiety to digestive issues to chronic pain – there's an energetic component to your unique imbalance that I'm delighted to address. Let's get to the root of the problem, heal the heck out of it, and prevent it from ever presenting itself again.
WHAT TO EXPECT FROM YOUR CLAIRVOYANT ACUPUNCTURE™ SESSION
Your session will look, at first, like a "traditional" acupuncture appointment. We'll discuss how you've been feeling while I make notes; I will take your pulse and look at your tongue. Then, I'll perform some practical magic: fire-cupping, serums or essential oils, and, of course, the insertion of hair-thin acupuncture needles.
Once you're all set and comfy on the table, the really good part starts. I'll set an intention and begin your clairvoyant intuitive reading. I'll share with you the images and messages that arise and we'll address the energetic or spiritual component of your imbalance.
Interactive in nature, the Clairvoyant Reading™ and the acupuncture work in tandem to give you an extraordinary healing adventure. The acupuncture creates a parasympathetic response that allows for a deeper acceptance of the profound insight and answers presented by the reading, which in turn deepens your ability to more fully receive the therapeutic benefits of the acupuncture points. It's astounding and simultaneous (imagine some sweet double helix action)!
This healing experience is exceptionally specific and custom-tailored to YOU!
It's fantastic to be so deeply involved in your own transformational process, and with all the insight and dialogue that comes from the reading, it'll be impossible not to feel anything but liberated and inspired by your own magic! So, be your own best friend, and support yourself throughout your transformational process. Come on in and advance your journey to optimal health!
Read more about your customized herbal formula
Creating customized herbal formulas is one of our favorite things to do. We love it!
Interested? Fill in our Health History Intake Form link and we'll hone in on your specific needs and concoct your very own custom herbal blend. We're talking uber-powerful healing here! Imagine a tonic created to address your unique symptoms and health intentions, which exists only for you.
We have an extensive herbal pharmacy right here at Nuurvana – twigs and roots, branches, berries, and just a few animal derivatives. (If you're vegetarian or vegan, just say the word, and we'll accommodate you.) The herbs are high-grade and organically grown in California and North Carolina. The distributors are industry trailblazers we're humbled to work with. The tinctures are made with incredibly high integrity and passionate commitment; they're alcohol-based to increase efficacy, and let us tell you, the quality of the herbs plus the accuracy of your formulation makes them highly effective. Only the absolute best for our loves! Plus, they're totally portable (bottles small enough to fit in your pocket), and a just few drops a day keeps the ickies away!
If you're interested in a little extra mojo, we can hold the tincture in our palms (a direct line to the heart channel) and meditate on our intent for the formula. We'll focus on the vibration of love and infuse your potion with it, radiating it from our hearts down to our palms, while we visualize a meditation illustrating you, fully self-actualized. The ritual itself is gorgeous and healing, and the tincture is beyond!
WANT AN EXCLUSIVE ELIXER BUT DON'T LIVE IN THE NEW YORK AREA?
I got you! I have plenty of international clients on customized blends! Just send me an email at deganit@nuurvana.com with your completed health history intake form, and I'll have your formula on its way to you in no time. Your wish is my command!
Read more about fees and insurance options
All payments are due in full at the time of treatment. Payment is accepted in the form of cash, check, or credit card.
HEALTH INSURANCE OPTIONS
We are an out-of-network provider for most insurance companies. Please fill out THIS FORM and we'll look into your acupuncture coverage. Please also note that if you are using insurance to cover our sessions, a $55 insurance processing fee will be applied to each session rate.
CLAIRVOYANT ACUPUNCTURE™ FEES
$395 for an initial 90 minute Clairvoyant Acupuncture™ session with Deganit Nuur, L.Ac.
$325 for a 75 minute Clairvoyant Acupuncture™ session with Deganit Nuur, L.Ac.
CLAIRVOYANT CUPPING™ FEES
$225 for a 75 minute Clairvoyant Cupping session with Ilka Pinherio, M.F.A.
CLAIRVOYANT READING FEES
$80 for a 30 minute reading session with Tim Murphy
$120 for a 60 minute reading session with Tim Murphy
$100 for a 30 minute reading session with Ilka Pinheiro, M.F.A.
$160 for a 60 minute reading session with Ilka Pinheiro, M.F.A.
$220 for a 30 minute reading session with Deganit Nuur, L.Ac.
$300 for a 60 minute reading session with Deganit Nuur, L.Ac.
We are also offering 35% off ALL 30 MIN *PHONE* READINGS with Tim, Ilka, or Deganit through March 22nd. Book here now! We hope this is of highest service to your health, evolution, and healing!
Please cancel appointments at least 48 hours prior to your scheduled appointment time. All appointments missed or not cancelled within this time frame will be charged in full.
You may cancel your appointment the same way you scheduled it! Simply use this link, log into your account, look for your upcoming sessions, and select cancel.
If cancelling within 48 hours of your appointment time, please contact us directly at hello@nuurvana.com.